Einstein's Faith
From Subtle is the Lord … by Abraham Pais
---
"Science without religion is lame, religion without science is blind." So Einstein once wrote to explain his personal creed: "A religious person is devout in the sense that he has no doubt of the significance of those super-personal objects and goals which neither require nor are capable of rational foundation."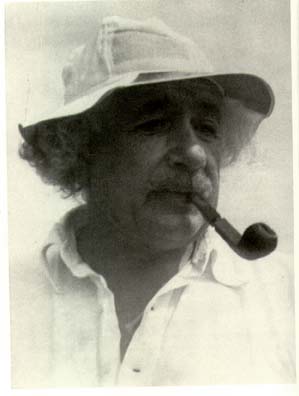 His was not a life of prayer and worship. Yet he lived by a deep faith — a faith not capabIe of rational foundation — that there are laws of Nature to be discovered. His lifelong pursuit was to discover them.
His realism and his optimism are illuminated by his remark: "Subtle is the Lord, but malicious He is not"("Raffiniert ist der Herrgott aber boshaft ist er nicht."). When asked by a colleague what he meant by that, he replied: "Nature hides her secret because of her essential loftiness, but not by means of ruse." ("Die Natur verbirgt ihr Geheimnis durch die Erhabenheit ihres Wesens, aber nicht durch List.")
This photograph of Einstein relaxing with a pipe at Huntington, Long Island in 1937 was scanned from the frontispiece of The Quotable Einstein. It is attributed to the Lotte Jacobi Archives, University of New Hampshire.